Our version of the traditional Bloody Mary. Mix all these items together:
52 ounces tomato juice
4 ounces freshly squeezed lemon juice
1 tablespoon Worcestershire sauce
1 tablespoon of Horseradish
5-6 Heaping tablespoons of Hot Charlie's Original Sauce or Ghost Pepper (If you dare)
1 tablespoon of Hot Charlie's Hot Sauce Dust
8.5 ounces Beef Stock
4 ounces Pickle Juice
1.5 tablespoons celery salt
1 whole lime squeeze
Mix everything in a pitcher and place in refrigerator for a couple hours.
When ready to serve coat the rim of your ice-filled-glass with Hot Charlie's Hot Sauce Dust (This is SO Good!!!)
Add your favorite garnishments and use vodka to your heart's content (Or, drink it without vodka…it's delicious either way!!)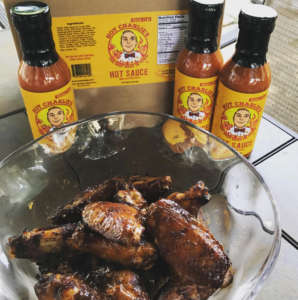 HOT CHARLIE'S™ DEVIL WINGS
Cook wings for an hour on smoker
Take off smoker and toss in #hotcharlies
Put on red hot grill for 10 minutes to get that BBQ crust
Let cool for a few minutes
Let the festivities begin!
INGREDIENTS
1 medium cauliflower, cut into bite-sized pieces
1/2 cup flour
1/2 cup water
1 teaspoon garlic powder
1/2 teaspoon salt
1/4 teaspoon black pepper
2 tablespoons butter, melted
2/3 cup Hot Charlie's™ Hot Sauce
INSTRUCTIONS
Preheat oven to 450 degrees, spray a large cookie sheet with cooking spray and set aside.
In a large bowl whisk together flour, water, garlic powder, salt and pepper. Add cauliflower florets and toss to coat. Spread evenly onto cookie sheet and place in the oven. Bake for 15 minutes, flipping once.
Remove from the oven.
In a separate bowl stir together melted butter and Hot Charlie's™ Hot Sauce. Add baked cauliflower and toss to coat. Spread evenly onto cookie sheet. Place back in the oven and bake for 25-30 minutes or until crispy, flipping once.
Remove from oven and let sit 10 minutes before serving.
Serve with your favorite dressing and enjoy!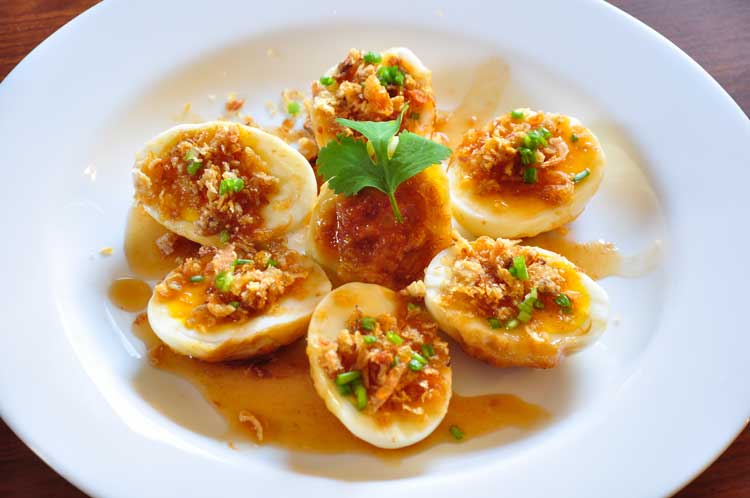 HOT CHARLIE'S™ FRIED DEVIL EGGS
INGREDIENTS
For deviled eggs:
8 eggs
2 Tbsp. Buffalo Bleu Dip
2 Tbsp. mayonnaise
1 tsp. Dijon mustard
1 Tbsp. finely chopped celery, plus more for garnish
1 Tbsp. chopped fresh parsley
For frying:
1/3 cup bread crumbs
1 Tbsp. Hot Charlie's™ Hot Sauce
2 eggs
1 Tbsp. heavy cream
vegetable oil for frying
INSTRUCTIONS
For deviled eggs: Place eggs in a large saucepan and cover by at least an inch with cold water. Bring to a rolling boil then remove from heat and let sit, covered, for 15 min. Drain and transfer eggs to a large bowl of ice water to cool. Peel eggs and slice in half lengthwise. Scoop yolks into a small bowl and place whites on a paper towel-lined plate. Mix yolks with remaining ingredients until well blended.
For frying: Combine bread crumbs and seasoning in a shallow bowl. Whisk eggs and cream together in another shallow bowl. Place flour in a third shallow bowl. Place at least an inch of vegetable oil in a medium saucepan and heat to 350 degrees. Dip each egg white half in flour then egg then bread crumbs. Drop 4 or 5 coated eggs at a time into the oil for a few minutes until golden brown. Remove with a slotted spoon and place on a paper towel-line plate to drain. Once all eggs are fried, top each with 1 tsp. (or so) of deviled egg filling and sprinkle with celery and parsley.
Serving Suggestions
Serve with our Hot Charlie's™ Hot Sauce for dipping.
Yields
16 deviled eggs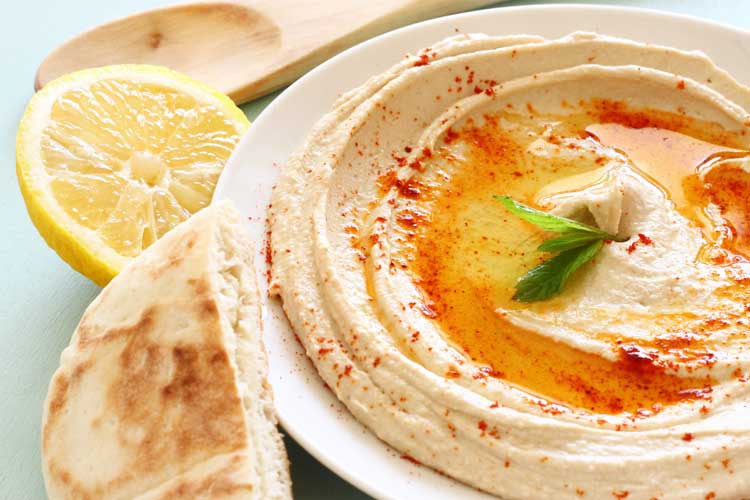 HOT CHARLIE'S™ HOT HUMMUS
NGREDIENTS
One 29-ounce can chickpeas, drained and rinsed
1 cup Hot Charlie's™ Hot Sauce
2 tablespoons extra-virgin olive oil
Juice of 2 lemons
2 cloves garlic, quartered
Kosher salt and freshly ground black pepper
1/2 cup crumbled blue cheese
1 stalk celery, finely diced, plus 4 celery leaves
Pita chips or celery sticks, for serving
INSTRUCTIONS
Add the chickpeas, Hot Charlie's™ Hot Sauce, olive oil, lemon juice, garlic and some salt and pepper to a food processor and pulse until combined. Taste for seasoning and adjust if necessary, then transfer to a serving bowl. Top with the blue cheese, diced celery and celery leaves. Stir to combine just before serving. Serve with pita chips or celery sticks for dipping.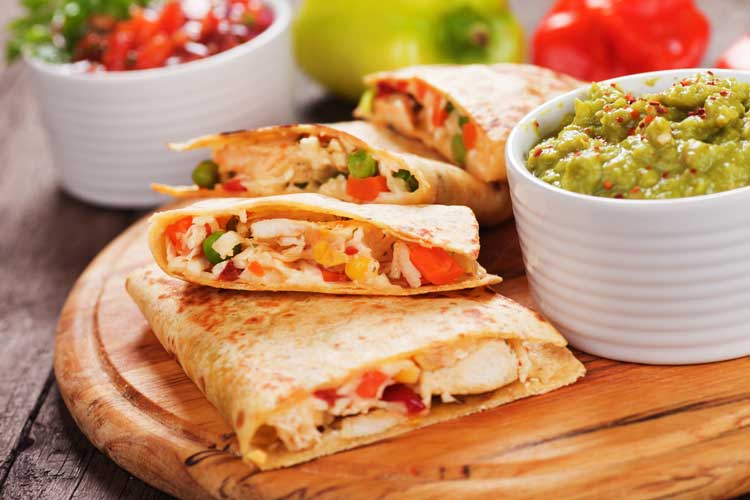 HOT CHARLIE'S™ HOT SAUCE QUESADILLA
INGREDIENTS
2 c. shredded rotisserie chicken
4 oz. cream cheese, softened
1/2 c. ranch dressing, divided
1/4 c. + 2 tbsp. Hot Charlie's™ Hot Sauce
2 tbsp. Sliced green onions
1/2 c. shredded gouda
1/2 c. Shredded Monterey Jack
kosher salt
Freshly ground pepper
4 medium flour corn tortillas
vegetable oil
INSTRUCTIONS
Make the filling. In a medium bowl, combine chicken, cream cheese, 1/4 cup ranch, 1/4 cup Hot Charlie's™ Hot Sauce and a tablespoon of green onions. Stir until well combined. Season to taste with salt and pepper.
Place a large skillet over medium heat and pour enough oil to coat the bottom. While the oil is heating, build the quesadillas. Spread the Hot Charlie's™ Hot Sauce mixture onto a tortilla. Top with both cheeses and cover with a second tortillas. Repeat to make another quesadilla.
Working one at a time, transfer a quesadilla to the skillet. Cook until golden-brown, about 3 minutes. When ready to flip, cover the pan with a large plate. Invert pan to transfer the quesadilla onto the plate, then slide the quesadilla back onto the pan (golden side up). Cook until golden-brown. Repeat process with other quesadilla.
Drizzle with more ranch dressing and Hot Charlie's™ Hot Sauce. Garnish with more scallions.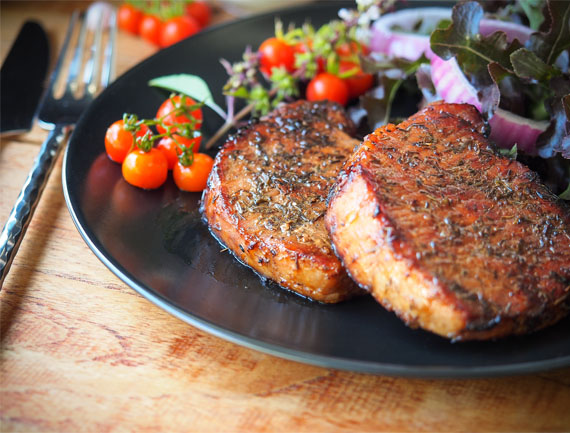 HOT CHARLIE'S™ HOT SAUCE SPICY GRILLED PORK CHOPS
INGREDIENTS
4 pork rib chops, cut ¾ inch thick
¼ cup lime juice
1 tablespoon chili powder
1 tablespoon olive oil
2 cloves garlic, minced
2 teaspoons ground cumin
1 teaspoon ground cinnamon
½ teaspoon Hot Charlie's™ Hot Sauce
¼ teaspoon salt
INSTRUCTIONS
Sliced mango and/or fresh chile peppers (optional)
Place chops in a resealable plastic bag set in a shallow dish. For marinade, in a small bowl, stir together lime juice, chili powder, oil, garlic, cumin, cinnamon, Hot Charlie's™ Hot Sauce, and salt; pour over chops. Seal bag; turn to coat chops. Marinate in the refrigerator for 4 to 24 hours, turning bag occasionally. Drain chops, discarding marinade.
Place chops on the rack of an uncovered grill directly over medium coals. Grill for 11 to 14 minutes or until pork juices run clear (160°F), turning once. If desired, garnish with mango and/or chile peppers.
HOT CHARLIE'S™ KICK ASS CHEESEBURGERS
1 pound of ground beef
American Cheese slices
2 tablespoons or more to taste of Hot Charlie's Hot Sauce
1/2 tablespoon of garlic salt
Use some breadcrumbs to bind
Mix and pound and throw on the grill.
Sauté an entire jalapeño
Cook till desired. Cover top with entire jalapeño if you dare!
HOT CHARLIE'S™ PECAN CRUSTED CATFISH WITH SPICY CREAM SAUCE
INGREDIENTS
Pecan-Crusted Catfish:
Four 4-ounce catfish fillets
Kosher salt and freshly ground black pepper
2/3 cup cornmeal
1/2 cup pecans
1/4 cup flour
1/2 cup milk
1 egg
1/4 cup vegetable oil
Spicy Cream Sauce:
2 chunks yellow onion (about 1/4 small onion total)
1/2 cup chicken stock
1/2 cup white wine
1 tablespoon steak sauce
1 tablespoon Hot Charlie's™ Hot Sauce
Juice of 1/2 lemon (about 3 tablespoons)
3 tablespoons sour cream
3 tablespoons unsalted butter
Rice or mashed potatoes, for serving
INSTRUCTIONS
For the pecan-crusted catfish: Preheat the oven to 375 degrees F. Sprinkle the fish with salt and pepper and set aside. Pulse the cornmeal with the pecans and some salt and pepper in a food processor until uniform and the size of breadcrumbs. Create a breading station with the flour on a plate, the milk and egg beaten together and the pecan-cornmeal mixture on another plate. Be sure to sprinkle salt and pepper on each part of the breading station. Dip the fish in the flour, then the egg, then the cornmeal mixture. Heat the oil in a large oven-safe saute pan over medium heat. Brown the coated catfish until golden on one side, about 3 minutes. Then turn the fillets over and place in the oven to finish cooking, about 10 minutes longer (a few minutes more if the fillets are thick).
For the spicy cream sauce: Place the onions with the stock, wine and 1/2 cup water in a small saucepan. Boil and reduce for 5 minutes, gently pressing on the onions to release the flavors. Remove the onion and discard. Turn down the heat to low and whisk in the steak sauce, Hot Charlie's™ Hot Sauce and lemon juice, then the sour cream. Allow to cook and reduce 2 minutes. Remove from the heat and whisk in the butter, 1 tablespoon at a time, allowing the sauce to thicken slightly. (Place back on the heat for 10 seconds if needed to keep the temperature high enough.)